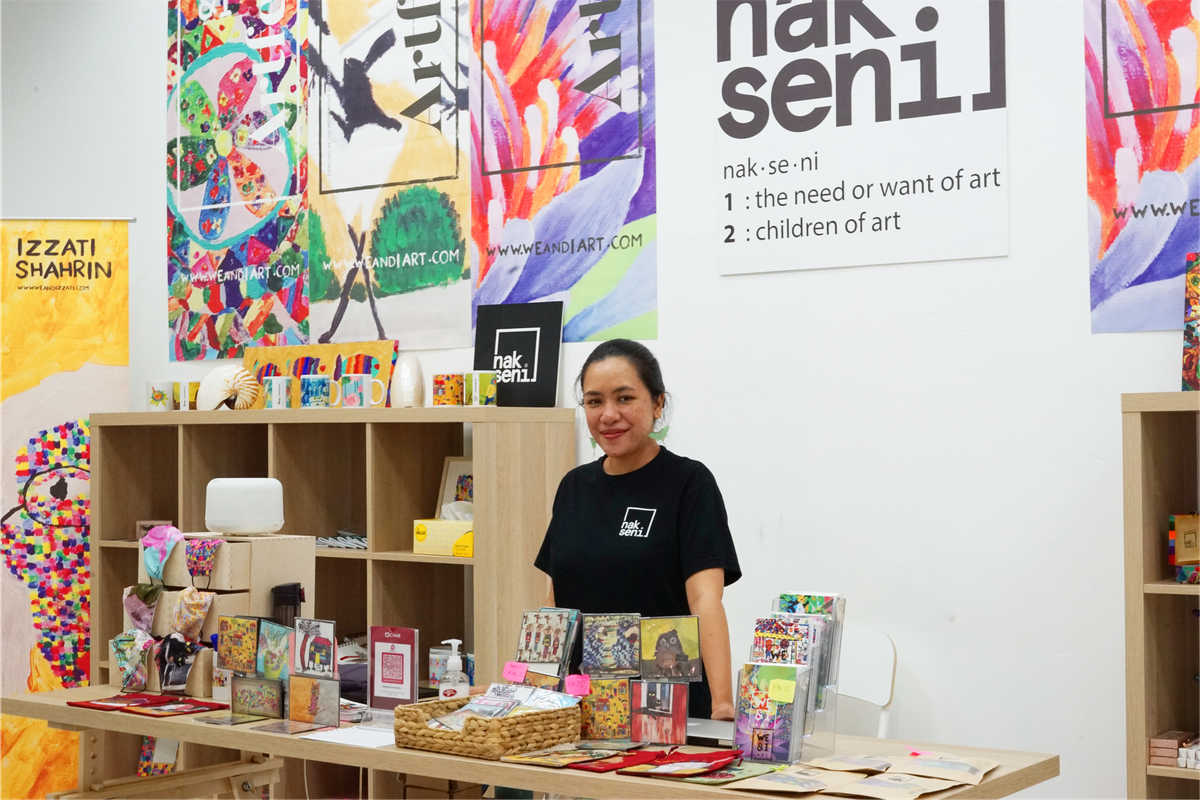 Growing up in Kuala Lumpur, Armani Shahrin was constantly encouraged to explore new things by her family and by herself. Since school, she mentioned that her favourite memory is when she was allowed by her parents to skip school days after her examination, to attend creative workshops that benefited her till now.
At a young age, Armani started designing and selling contact cards, while other children played hopscotch and eraser battles. She created a collection of templates from which her friends could select one, and she sells them RM1 for a personalised business card. At the time, exchanging contact cards as a memento during the final year of school was very popular in her school. Being discreet about her "business" only lasted for a while as her parents discovered the printer was running out of ink more frequently than usual.
Being an entrepreneur was not initially something she was interested in; instead, she began by overseeing brands for a local e-commerce platform and providing firms with services for the events and production sector. Along the process, she became aware that there is more she might be doing to help her and her family. She then founded NAKSENI in order to help her sister's artistic endeavours along with her sister's OKU artist friends. Her goal building this business is to elevate the stature of artists who are Persons with Disabilities (PWD) and create a sustainable artistic career for them. She acknowledges that the choice was difficult, but the incredible amount of support from everyone made it worthwhile.
Armani shares her struggles about being a business owner. She noted that the demand to complete many tasks quickly is extremely difficult for one person to pursue and is the quickest route to burnout and she is still learning the importance of delegating her work. For herself, learning how to pick your battles is useful when trying to make progress. She added that growth is an uncomfortable process, in order to grow, you have to be brave to make mistakes and keep going. "Kita kena faham orang yang tidak faham kita," which translates to "we must understand those who misunderstand us", is a quote from local singer-songwriter Wani Ardy that Armani stumbled upon and still resonates with till this day. According to Armani, comprehension is the most crucial component of communication since it helps us develop empathy, a useful skill when it comes to dealing with others.
The Digital Business programme is a fantastic idea, according to Armani, who gave it an 8 out of 10. She thinks that the forthcoming Digital Business programme would serve a much broader range of talent and provide them with more opportunities to shine.
If you run your own business Just like Armani Shahrin, and would like to transform your business digitally, sign up here.

Source: https://www.mereka.my/blog/celebrating-talents-of-special-and-gifted-youths-nakseni-owner-armani-shahrin-shares-her-journey-as-a-business-owner
Powered by Froala Editor