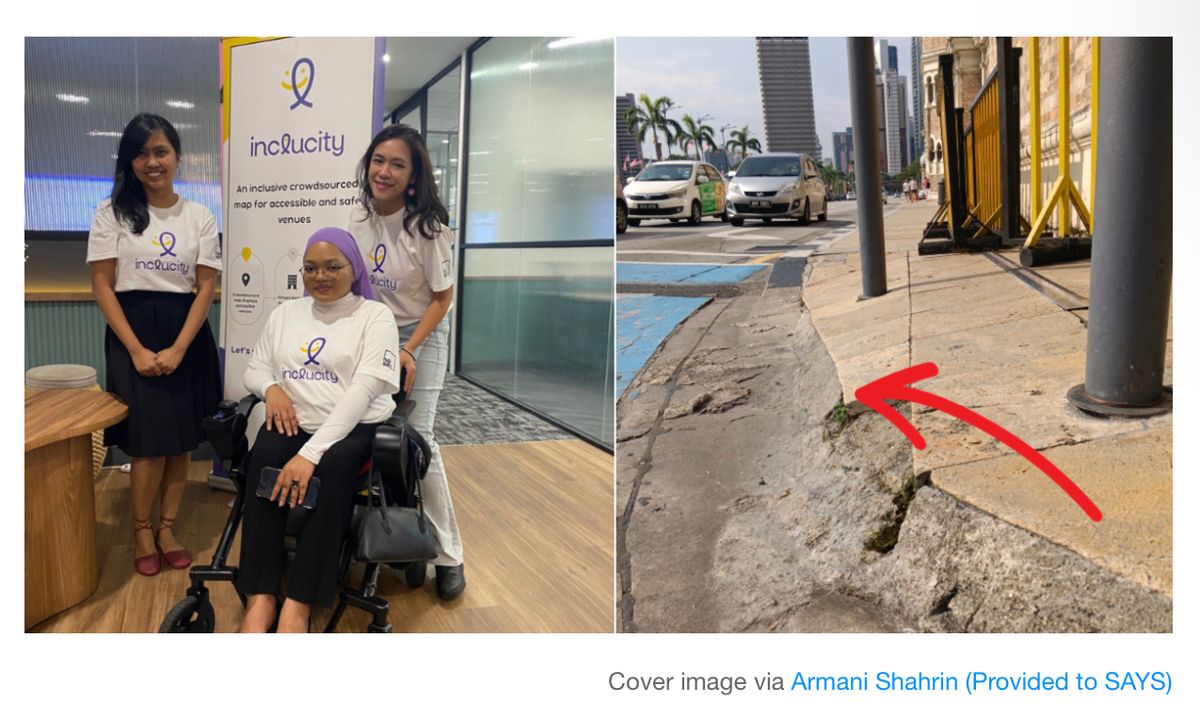 IncluCity by NakSeni is an inclusive crowdsourced map for accessible, safe venues and spaces.
Meet Armani Shahrin, the founder of NakSeni, who is working towards making Malaysia more inclusive for people with disabilities (PWD)
Along with two friends, Armani is seeking help to launch IncluCity, an app that would crowdsource locations that are disabled-friendly, accessible, and safe.

Speaking to SAYS, Armani said cheekily, "I tell everyone that Izzati, my sister, is my boss, since this all started with her." Izzati is an artist, who is also autistic and has Down syndrome.

With a background in the arts and events industry, Armani launched NakSeni during lockdown to gain income for Izzati and her friends, as nobody was able to host events and pop-ups during that time. NakSeni promotes and sells the artworks of people with disabilities, as well as organising events and meet-ups for the community.