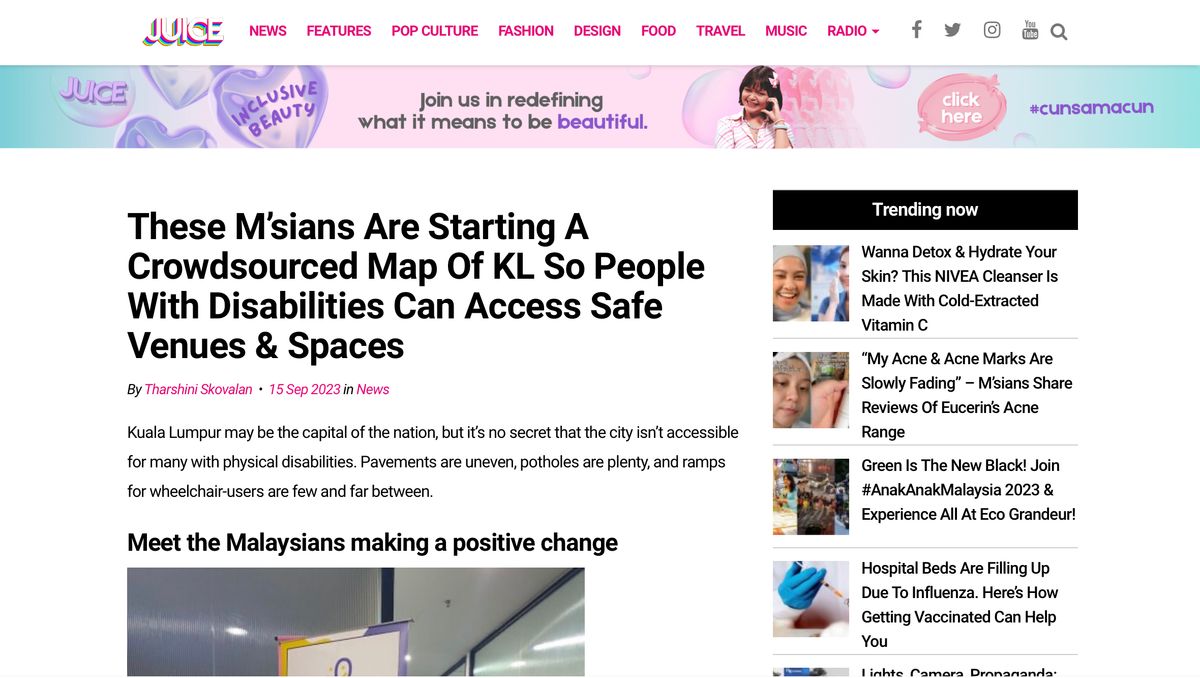 Kuala Lumpur may be the capital of the nation, but it's no secret that the city isn't accessible for many with physical disabilities. Pavements are uneven, potholes are plenty, and ramps for wheelchair-users are few and far between.
Meet the Malaysians making a positive change
Armani, Nurul, and Miza are advocates for accessibility and inclusivity, and are introducing an inclusive crowdsourced map for accessible, safe venues and spaces.
The project is called IncluCity by NakSeni.
While the map is aimed to support the persons with disability (PWD) community, it can also serve senior citizens, families with small children, and those who may have temporary or situational disabilities as well.